September 30, 2019
Posted by:

Yomi Olusunle

Category:

Uncategorized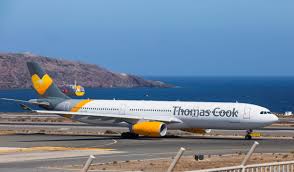 Britain just suffered a vacation nightmare.
Thomas Cook Group, the iconic British travel company that all-but-invented the package holiday in the early 1800s has gone bust after almost two centuries doing business. It leaves 21,000 people without jobs, hundreds of thousands of holiday makers stranded and lots of questions about what exactly went wrong
In truth, though, the lessons from demise have been playing out for many years. The firm has been hit by a spate of events that just kept on coming like a game of Whack-a-mole. Thomas Cook has had three CEOs in less than a decade, with one lasting a mere two years, a lingering scandal surrounding the 2006 carbon-monoxide death of two children in a Greek hotel. Then there were the financial maneuverings that stretch back almost a decade, none of which worked to stop the company's main issue: a multibillion-dollar debt problem.
Indeed, that debt load woes were critical, says Radhika Papandreou, a Korn Ferry senior client partner and head of Travel Hospitality & Leisure for North America. "It was a classic situation where the debt is too high, and revenue is too low." Thomas Cook lost £1.5 billion ($1.9 billion) in the first half of the year but still had £1.6 billion in debt. "That's unsustainable," she says. "There comes a point where you default because the banks won't lend you any more money."
The high debt load has been a longstanding problem with the company dating back at least to 2011. In 2013, the company raised capital from shareholders to help reduce the financial leverage from its 2011 total including pensions of £2 billion. However, the relief didn't last long, and the debt was back up in a few years.
Changing consumer tastes meant that the company's old business model wasn't attracting enough revenues to sustain that debt, says Sözen Leimon, Korn Ferry's Head of organizational strategy for EMEA. "When did I last book a package holiday? I can't remember," she says. That's true of a lot of other vacation goers who now pick the various parts of the vacation separately using online search engines.
While the world moved on, Thomas Cook didn't. That was partly due to failures at the top of the company, says Leimon. One CEO was appointed to turn around the ailing company starting in May 2012. But a little more than two years later was ousted. Few if any CEOs could have successfully shifted the organization in such a time. "Was it ever likely that the CEO would have gotten this turned around so fast?" Leimon says and notes that it can take 5-6 years to shift strategy successfully.
There may have been a mismatch between what the board of directors desired and what the CEO believed was their mandate. "The board was less than enamored," Leimon says. She notes that leaders not only need time to change things, but they need to be bold and to do that they need the backing of their board. By the time the current CEO was appointed in late 2014 the critical window of opportunity for change may have closed.  "By then there probably wasn't enough time."
Source:https://www.kornferry.com/institute/thomas-cook-debt-digital-transformation?utm_campaign=09-26-19-twil&utm_source=mailjet&utm_medium=email
Image: Google Images