January 14, 2020
Posted by:

Yomi Olusunle

Category:

Leadership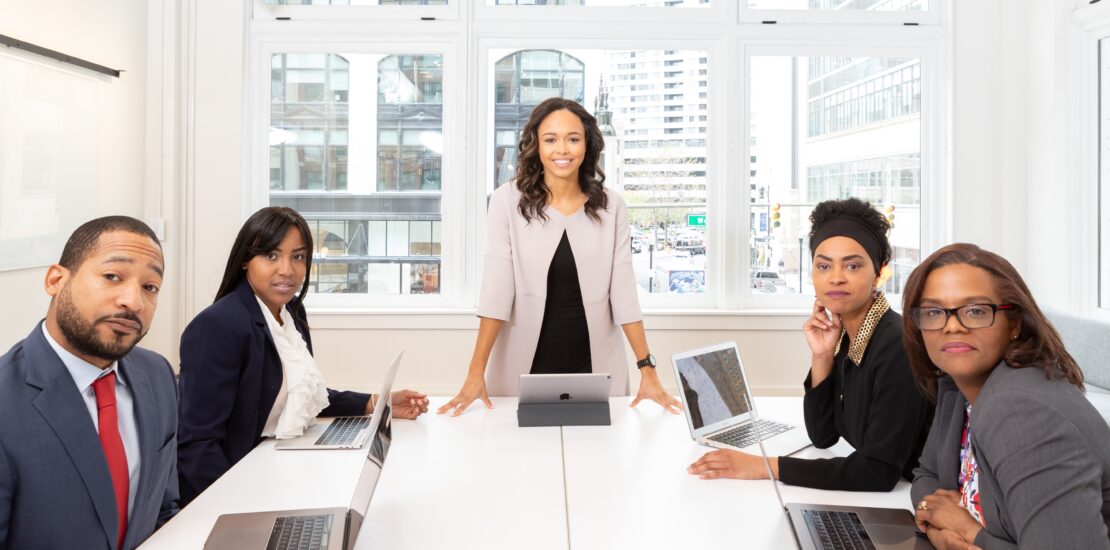 What is Personal Branding?
Branding is essential for the success of your business, but your products or services aren't the only aspects of your company that need a strong brand. As a CEO or executive, and the public face of your business, developing a distinctive and consistent personal brand complements and further solidifies your business brand—while at the same time helping you achieve personal development, growth, and enhanced career success.
Personal branding is a natural extension of your leadership. Your personal brand encompasses your expertise, your career accomplishments, and your professional reputation. In large part, it is the emotional response your customers have when they hear your name—it is the experience of 'you'. As a CEO or executive, you don't have to be Sir Richard Branson or Jeff Bezos to enjoy the benefits of a well-developed personal brand.
Executive Personal Branding vs Career Branding
Let's add to the confusion and throw "career branding" into the mix.
Although often used interchangeably, there is a simple distinction between personal and career branding.
Personal branding represents what is authentic about your personality and character, and reflects the perception of you held by the external world. Your personal brand generally does not change as you progress through your career, from job to job and employer to employer.
Career branding goes a bit further. Your career brand is your differentiator in the business world and defines your unique promise of value in the marketplace and to employers.
Because it meshes personal attributes with business attributes, career branding relies on first defining your personal brand – the passions, strengths, values, and personal characteristics that drive you. Designed to resonate with your specific target audience, your career brand may change with each career move, to align with marketplace and employer needs and attract a new set of key hiring decision-makers.
So, we collaborate on defining your personal brand first, then delve into linking your personal attributes with business attributes and good-fit qualities to define your career brand.
The Benefits of a Strong Personal Brand
Apart from pumping up your ego, what tangible benefits can a powerful personal brand deliver? For starters, Visible Experts make more money. Often, a lot more. Buyers are willing to pay over 13 times more for a Global Superstar than an average professional.
The reason stars can charge more is that many buyers are willing to pay a premium for experts they believe in. They are willing to shell out extra for the confidence that a Visible Expert will bring more knowledge and experience to their problem, solving it more quickly, and with greater precision. Higher billing rates aren't the only benefit. Here are a few others:
Highly visible experts attract more media attention. When a reporter needs an authoritative quote, they reach out to the experts most closely associated with the issue at hand.
Well-branded experts also are able to secure valuable partnerships more easily, and with more desirable organizations.
And as I mentioned earlier, they attract better quality clients, too. In many cases, clients will seek out an expert — cutting out the competitive proposal process entirely. That's when you know it's working!
Experts with strong personal brands also benefit their firms. As a result of the halo effect, an expert's reputation often spills over to the organization he or she works for. This relationship can have very real effects on a firm's brand and business development prospects. According to our research, about two-thirds of Visible Experts on average have this remarkable effect on their firms.
How to Get Started With Personal Branding
Become A Subject Matter Expert In Your Industry And Leverage It
One of the key aspects of personal branding today is to become known in your industry and field as that go-to person who others can rely on for information and trust, i.e., a subject matter expert.
While it can seem like a daunting task, one such (very practical) way to do this is to begin curating content and self-publishing it to garner attention from others inside and outside your industry. Next, seek out features and mentions for blogs and online sources where you can become quoted and displayed for your expertise. Begin utilising Twitter to share content, innovative ideas, and trending topics in your industry. Show that you are a "key influencer" and "key differentiator" in this subject matter and leverage your opinions with tweets to others.
 By putting yourself out there to the virtual world through providing relevant content, impactful thoughts, and novel ideas that hinge on your own personal leadership experience, you will see a dramatic increase in how you are viewed and valued. Additionally, you will also become more involved in your industry and find yourself collaborating more frequently with other thought leaders as well as building strategic partnerships.
 Define Your Niche
You may know how to define a niche for your products or services, but what about your personal brand? You can't identify a target audience, because your customers aren't buying you—or are they? The goal of personal branding is to sell your audience on 'you' as a professional, an expert, and a business leader. This means you do have a target market, and it includes your business customers as well as your colleagues, strategic partners, stakeholders and the thought leaders in your industry. So defining your personal brand niche means deciding who your ideal audience is, and determining how you can best connect with them on a personal level.
Own Your Brand
Even in an impersonal medium like video or the Internet, your audience can tell when you're being authentic—and they can spot a phony. Your personal brand will not be successful if it's not authentic. In fact, authenticity forms the foundation of a unique personal brand that helps you stand out. As writer and poet Oscar Wilde (who was a strong personal brand before the term was defined) said: "Be yourself; everyone else is already taken." Many CEOs and executives fear the possibility of polarizing their audiences with a strong, authentic brand. But it's essential to realise that, like your business brand, your personal brand won't appeal to everyone—and it doesn't have to.
Public Speaking. Most experts are comfortable speaking to their target audience and fellow professionals. If you have a fear of public speaking, you should at least try to conquer it. Like all skills, mastery comes from doing, and in most cases the fear will fade quickly. (That said, it's perfectly normal for even an experienced speaker to feel nervous before delivering a speech.) If you are new to public speaking, start by addressing small groups — at the local chapter of your professional association or chamber of commerce. You'll need to build up a speaking resume before most national conferences and trade shows will consider you.
Why Branding Helps in Your Executive Job Search
The branding process helps you (and me, as your writer) understand your ROI value to your target companies and what differentiates you from your competition in the job market.
The branding process helps you clearly communicate your value and good fit qualities when you network and interview.
Branding helps you stand out above your competition in your career marketing materials (resume, biography, online profiles, etc.).
Branding generates chemistry for who you are, what you're like to work with, how you make things happen, and what you have to offer that no one else does.
Sources:
https://www.forbes.com/sites/forbescoachescouncil/2017/01/20/personal-branding-for-senior-management-requires-these-two-things/#7be61230758b
https://medium.com/your-brand/4-reasons-you-should-build-a-strong-personal-brand-66c6dba495fe
https://hingemarketing.com/blog/story/personal-branding-strategy-a-roadmap-for-professionals-experts-and-executives