March 23, 2020
Posted by:

Yomi Olusunle

Category:

Remote Work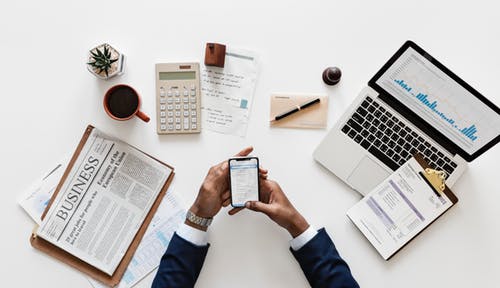 Companies around the globe have rolled out mandatory remote work. Whether you're a newbie or Work From Home(WFH) veteran, here's what you need to do to stay productive.
Many companies in Nigeria and abroad have, in the last few weeks, rolled out mandatory work-from-home policies amid the spread of COVID-19. And it's realistic to assume that shifting to the 'home office' will become the new normal for many of us for a while, given Wednesday's announcement by the World Health Organization that the coronavirus has officially reached 'pandemic' status.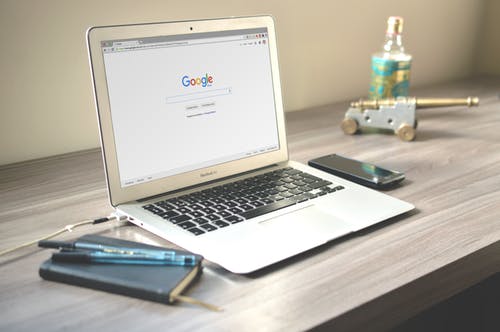 Some employees will be working from home for the first time, which means figuring out how to stay on task in a new environment that may not lend itself to productivity. But there are ways to deliver results and avoid going stir-crazy, from setting up a good workspace to the way you talk to your team.
Crank up the communication
Coronavirus or not, the key to working from home is clear communication with your boss – and knowing exactly what's expected of you. "Have really clear-set expectations for communications day to day," says Barbara Larson, a professor of management at Northeastern University in Boston who studies remote working. "Ask your manager if they don't mind having a 10-minute call to kick off the day and wrap up the day. Often, managers just haven't thought of it."
Most people spend their days in close proximity to their boss, meaning communication is easy and effortless. But that's all out the window with remote work, and communication breakdown is even more likely if your workplace isn't used to remote working. Your manager might not be used to managing people virtually, for example, or your company might not have a ready-to-go suite of tools for remote workers, like the chat app Slack or video conferencing app Zoom, Larson says.
 Treat it like a real job
There are also some timeless WFH tips to call upon. For example, just because you can lounge around in your pajamas doesn't mean you should. "Take a shower and get dressed. Treat it like a real job," says Larson. If you don't have a home office, do as much as you can to create an ad hoc, bespoke space exclusively for work. "Not having a well-equipped home office space when employees begin remote working can cause a temporary decrease in productivity," Sutton explains. She says double monitors and a wireless keyboard and mouse make her more productive at home.
So instead of lying in bed with a laptop, try something more deliberate. The fix could be something as simple as moving a nightstand into a corner far away from distractions, plopping down your computer and sitting in an upright chair, like you would at your office desk. (Be mindful of 'tech neck' and other ergonomic needs, though.)
This also serves as an important signal to those who live with you that you're 'at work'. Create boundaries within your home that your family members understand.
Yet it's also important to bookend your day. "Even if childcare isn't an issue, it's still easy when you're home to think: 'I have laundry to do, let me do it real quick,'" she says. "You have to put yourself in a frame of mind that you're really working."
Avoid feeling isolated
Still, even with these tools, the enforced and abrupt nature of the transition from an office to a home environment could leave some struggling to get accustomed to the change.
"The coronavirus is pushing everyone into this kind of extreme working from home," says Nicholas Bloom, a professor of economics at Stanford University in California who's given TED Talks about remote work. He says there are two types of working from home: short-term or occasional work from home, and permanent or full-time work from home. "It is kind of like comparing light exercise to marathon training," he says.
With coronavirus, it's not clear how long people will be at home, which poses additional problems. Parents, for example, will find working harder if children are at home because schools are closed, meaning close communication with managers – who will need to be understanding – is vital.
Prolonged isolation could also potentially impact on morale and productivity. That's why Larson suggests teams try to sustain a semblance of normalcy and camaraderie in unconventional ways, like virtual pizza parties or remote happy hours where people dial in and share a cocktail on Slack or Skype.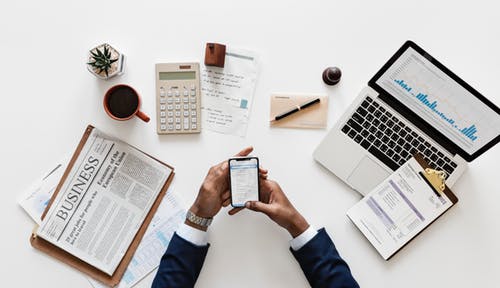 Keep spirits up
Make no mistake, these are stressful times. Negative headlines, worrying about sick or elderly loved ones can all put answering work emails on the back burner. But the more effort you put into communicating with colleagues, the better chance you have of avoiding feelings of isolation, which can lead to depression.
"Overall, a short-run period of say two to four weeks full-time working from home I think would be economically and personally painful, but bearable," Bloom says. "A longer period of, say, two- or three-months full-time working from home could lead to serious economic and health costs."
He agrees that solutions to this include as much face-to-face interaction online as possible through video calls, regular manager check-ins – especially to those employees who live alone and might feel more isolated – and regular meetings with no agenda, like grabbing coffee or a drink.
If you're a manager, "acknowledge there's stress and difficulty. Your job is to be a cheerleader for the team."
That's particularly key if people end up working from home for more than a few weeks, which is a possibility. "Set up a norm of some kind," Larson says. "Keep people's spirits up."
Source: https://www.bbc.com/worklife/article/20200312-coronavirus-covid-19-update-work-from-home-in-a-pandemic