April 7, 2020
Posted by:

Yomi Olusunle

Category:

Your Guide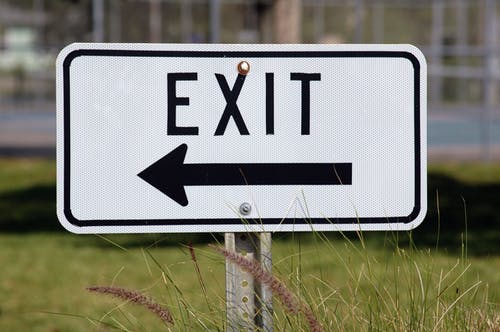 The ongoing pandemic is not only a public health crisis but also an economic crisis. We may likely witness an economic crisis, more people may be laid off or made to take pay cuts, especially people who don't work in essential services. A lot of people who work in jobs that require customer interaction and congregation of groups like restaurants, hotels, schools, retail, transportation services are increasingly losing their earning capacity.
Coronavirus lays bare the trauma of losing your job and source of income. Over the years, we have seen that work is an important tool for happiness and redundancy leads to a drop in a person's life satisfaction by about 20%. You lose your daily routine, identity and social network. The unprecedented tsunami of job loss during this pandemic will lead to a devastating impact on an individual's wellbeing.
Although some organisations have called for a transition into remote work, remote work policies cannot work for all sectors especially people who work in areas like retail, banking, health or the performing arts.
The job market is getting increasingly saturated and there are fewer positions and openings available in every industry. Competition is higher for the few jobs there are, and non-essential businesses have been ordered by the government to cease operations for a period of time which may be further extended if coronavirus is not contained in Nigeria.
If you suspect the possibility of being laid off, here are a few things you can do;
Cut your budget: this isn't the time to be shopping for luxury goods online, changing your wigs or buying the latest shoes. This is the time to identify your priorities like feeding and accommodation and cutting off other expenses you cannot prioritise. You should stretch your funds to cover your basic living expenses and understand how far your funds can stretch you before you lose your job.
Use your health insurance benefits: if your organisation has you covered under their health insurance plan, there is no better time to use it than now. Use the opportunity to take care of pressing health concerns that might be financially overwhelming for you in the long run. Also, if your health insurance covers mental health, you should take advantage of this to talk to a counselor or therapist about any fears you may have concerning your anxiety, unemployment, depression or any other issues you may be dealing with.
Get a side hustle: more than ever, it is important to have multiple sources of income so that you have an alternative and a backup plan. If you already have a source of income, this is an opportunity to improve on the one you have. Some side hustles you can look into includes writing, virtual assistance, digital marketing, etc. This does not by any means suggest you should neglect your regular job as this will get you fired in no time and you will not get a good reference from your current employer.
Networking: COVID 19 is changing the job market and the job hunt terrain more than ever, there are fewer jobs as more and more businesses are closing so landing a job is trickier and more difficult. You have to hone your networking skills as well as you can, reach out to trusted contacts and inform them. 
Clear your debts: if you have any impending debts hanging around your neck, now is a crucial time to clear them. There is absolutely nothing worse than not having a job and still having to settle and clear debts. That could break your spirit.
Get Referrals: referrals play a huge role in landing a new job or opportunity, so take out the time to secure referrals from your current employer or manager as this can position you for better opportunities.
The pandemic is going to change the world. Anxiety, stress, and fear are growing for many during uncertain times. Things will become relatively normal in the coming months but they will never be completely the same. Our response to this pandemic, however, is up to us.
Yomi Olusunle
Brands and Digital Innovation