July 20, 2020
Posted by:

Yomi Olusunle

Categories:

Work, Your Guide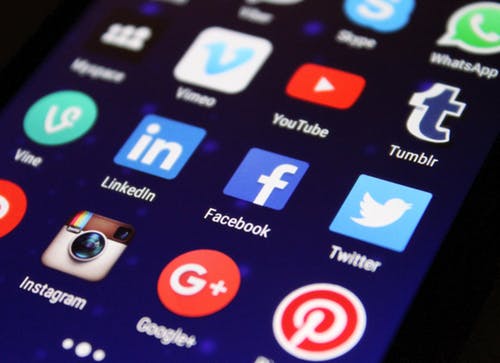 Anyone can sign up to an online platform, whether they're the CEO of a multi-billion dollar company, a marketing executive, a sprightly intern at a local start-up, or a prospective student looking for a foot in the door. It is a social platform designed for users to 'connect' with each other. Once these connections have been made, users can message one another with inquiries, career-based advice, or general opportunities.
The social platform now has more than 500 million users registered worldwide, so it's a network you certainly want to get involved in if you're interested in super-boosting your career.
What can it be used for?
LinkedIn can be utilized in lots of different ways.
Sharing Content:
Seen anything in your industry that's caught your eye? Perhaps there's been some new example of virtual reality that might revolutionize the retail space? You can share it on your feed to spark a conversation.
Following Market Leaders/Thought Leadership:
Discover new ways of thinking by following the biggest business influencers around, many of which are present on LinkedIn who share new thoughts and ideas with their followers.
Career Advice:
If you look to make the right connections, you can find yourself talking to the best person to give you specific advice on your next career move.
Sourcing Contact Information:
Can't find the right email for a certain someone? You can always check if they're on LinkedIn, and with the engagement rate being much higher on this social network, you likely to receive a faster and more thorough response.
Recruitment:
These days, it's uncommon to find a recruiter who is not active on LinkedIn. This social platform is a buzzing hive of professionals in which to search and prospect for new employees. Recruiters can check an individual's skills, accreditations and their employment history – all of which can be made available to them from your profile settings.
What are the benefits of using LinkedIn?
Customise Your Profile:
With LinkedIn, you have to power to customize as much information as you want. You can choose what type of content shows up in your social feed. You choose what type of information is displayed on your profile and you choose whether you want to be contacted by those who are not connected yet.
An Accessible Online CV:
LinkedIn can give you an online platform in which to place your own professional CV. Instead of blindly sending it to companies who are currently hiring, you can have it accessible at any time on your LinkedIn profile. Through this method, employers/recruiters can come and look themselves if they require one.
Build a Personal Brand:
You can choose to build your own personal brand through this social network, too. Sharing specific types of content, connecting with the right group of people and getting involved in certain conversations will mark you out as someone easily identifiable.
Grow Professional Network:
Growing your network of like-minded professionals is an invaluable tool. Many meetings, conversations, and businesses start with connections such as these on LinkedIn. You never know what someone might be able to offer you if you don't get in touch.
Speak with the Right People:
If you need to contact the right person at a certain company, this might be seen as a daunting task a few years ago. Now, however, this problem can be erased quite simply by having the person registered on LinkedIn. You can request a connection with this individual and then come into the conversation here, via an instant messaging service, rather than waiting hours if not days for an email response.
Source: https://theundercoverrecruiter.com/attract-recruiters-on-linkedin/