August 26, 2020
Posted by:

Yomi Olusunle

Category:

Remote Work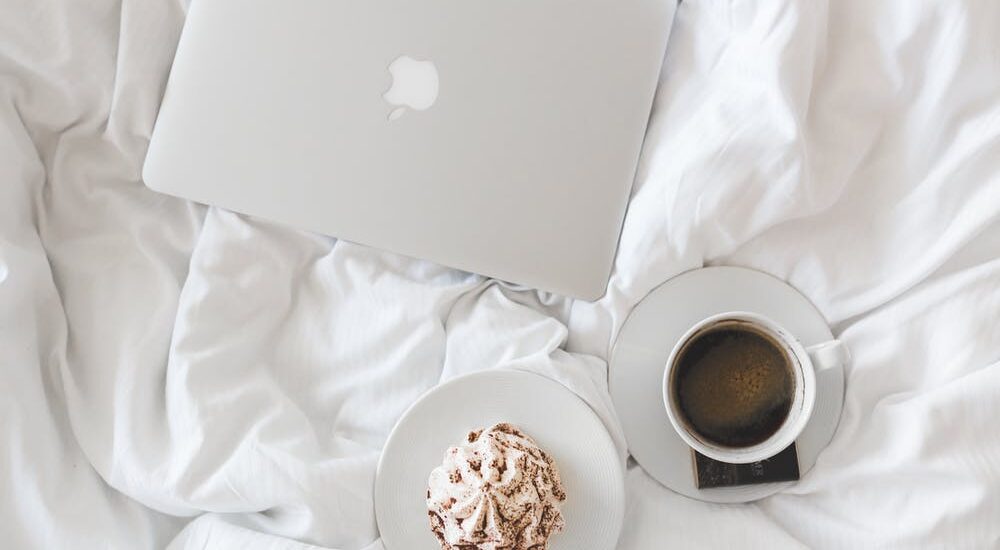 Transitioning from working fully in the office to remote work is not easy. Yes, there is the occasional working remotely here and there, but full time is a whole new ballgame. One minute you are drinking coffee with your colleagues and brainstorming new ideas, the next minute you are on zoom saying 'hello, hello, can you guys hear me?'
The Rhizome team started working remotely sometime in early April due to the COVID 19 pandemic. Initially, we planned to do a test run and see how that will work out, we have now been fully remote for the past four months and honestly, it has been an experience.
We decided to put together what we have been feeling and what the journey has been like transitioning from being fully present in the office to now being fully remote, here is what everyone had to say.
Yetunde Erogbogbo (Managing Partner)
When we started the Work from Home (WFH) due to COVID-19 pandemic, I had mixed feelings;
I was looking forward to not rushing to work in the morning and working from the comfort of my home and enjoying my morning routine and smoothies.
The likely challenges of infrastructure crossed my mind especially erratic power supply and internet connectivity.
Personally, I have no challenges with power supply as I always have 24 hours of electricity, but I had major internet issues despite having 4 service providers. Internet issues are not peculiar to WFH, we sometimes experience this working from the office. However, there are several times I cannot reach my colleagues especially when we are working on a document together, their phones and laptops are sometimes switched off because of erratic electricity supply. While working in the office, communication was easier as colleagues are more accessible.
I have been productive and nothing much has changed regarding my workflow except for the human connection in the office, the laughter, banter, picking each other's brains, and one-on-one review of documents. I have really enjoyed working from home and the afternoon nap I take during lunch break when necessary.
Adeyinka Adewole(Finance and Admin)
Working from home has provided me with flexibility and proper management of time. It was not easy during the early period of work from home, but I gradually eased into it by rebranding my philosophy on the regular office era to the new normal. It also afforded me the opportunity to nurture new skills and have some insight into several work segments that were alien to me. Now I can operate in different capacities rather than just being a Finance person.
Wede Omu(Research, Learning, and Development)
Working from home was a weird experience for me at first because I thought that the fact that I no longer had to do my daily commute, I could wake up or stay in bed longer. Well, I was wrong because I realised, I was quite unproductive for at least the first hour of the day because I did not have my morning energy from the morning's hustle and bustle commute. I had to replace that with basic household chores that involved moving around and even going out. "yes", beyond my morning workout, I needed something else. Including these chores really adjusted my productivity.
Toju Omagbemi (Great Resources and Opportunities for Work)
Working from home for me has been challenging but revealing.
I have never had to completely work from home until the pandemic struck. To add to my realities, I just got a new role. I needed all the quick support and handholding, something remote work did not exactly provide. From the good side, working from home allowed me a lot of work flexibility, which better supports my personal life, creating a better work-life balance for me.
The new normal has also revealed areas I thought were my strength as a weakness or as needing improvement, enabling me to better improve myself all round.
Yomi Olusunle (Brands and Digital Innovation)
Remote work came with mixed feelings for me initially, I am typically used to being in the office, brainstorming, and interacting with my colleagues so remote work was a huge transition. But I loved that it gave me the flexibility and the space to be creative. I have enjoyed remote work; I have learned more about certain online communication tools, attended more webinars than I'll like to admit (which have been really educative) and I've also been able to stretch into other areas.
Remote work in Nigeria can be an extreme sport sometimes because either PHCN is coming for your neck or all your network providers choose to act up. On a bad day, it is the coalition of both. While working remotely through the pandemic, I have learned how to finesse these. I still miss the office and gisting, sharing, and bantering with my colleagues and the tech guys downstairs.
Yomi Olusunle
Brands and Digital Innovation