April 5, 2021
Posted by:

Toju Omagbemi

Categories:

Uncategorized, Your Guide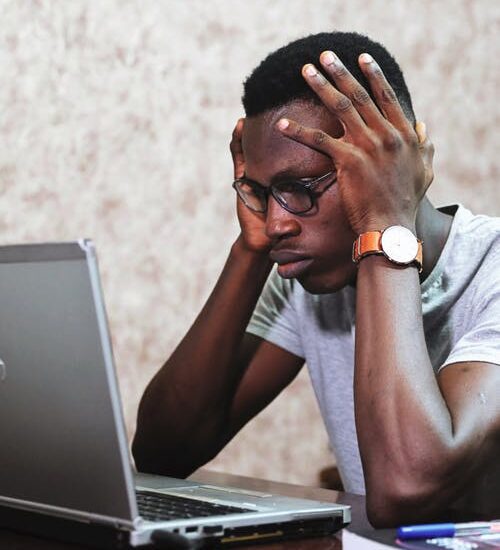 Rejections are a part of life's experience. As a matter of fact, the possibility of facing rejection increases as you get away from your comfort zone to explore more challenging endeavours. However, this doesn't permit living in rejections.
Rejections shouldn't be a destination, but an event on the path to your success.
To turn your rejections into an event that propels you towards your dreams, you must develop a mindset that enables you to handle repeated rejections like a pro.
Here is what we suggest for you;
Understand you are not alone.
The moment your mind makes you believe everyone is getting accepted while you are the only one facing rejection, you lose the momentum to recover from rejection. The first step to bouncing back from rejections is to understand that you are not the only one facing rejection in the world. As reported by Zety, on average, each corporate job offer attracts 250 resumes. Of those candidates, 4 to 6 will get called for an interview, and only one will get the job.
Be sincere to yourself.
Sometimes we are literally the cause of our experience of consistent rejections because we simply have not positioned ourselves to be. Counter-productive habits, lack of necessary skills, lifestyle, bad morals may hinder you from taking opportunities that come.
Be sincere. Identify what needs to be fixed and get it fixed.
Learn the lesson.
Every rejection comes with a lesson to be learnt only if you turn away from the negativity and focus on assessing the situation to understand what went wrong, how it could have been adverted, and what you can do differently next time.
You should take a moment during the heat to ask, "what do I now know?" "What have I learnt".
A friend once applied for a fellowship in Washington DC for three consecutive years and got rejected. He had put in his best application (to the best of his abilities), so he kept wondering what was wrong. He later learnt that he was simply being outdone by better applications. Hence, he needed to better his writing. He joined a community where alumni from the fellowship shared tips on how they constructed their applications to beat the competition.
He got accepted into the fellowship the following year.
The lessons to learn from rejection are numerous depending on the situation and how well you can turn away from the negativity and focus on learning and moving forward.
Check for a re-direction.
Sometimes we need to pick ourselves and go for it again, other times, we may need to pick ourselves and go in a different direction. Not all rejections are a huddle you need to breakthrough. Some are a sign you are going in the wrong direction.
Rejections can also serve as a weak-up-call to get out of your comfort zone, taking a leap of faith.
Talk to someone you trust.
Don't try to fix everything on your own.  Sometimes the strength we need to bounce back from rejection may come from talking with someone who can provide some guidance, advice, or support.
It is better to speak with someone who is more experienced than you, as they may have practical stories to share that will build some positive energy.