July 7, 2021
Posted by:

Toju Omagbemi

Category:

Your Guide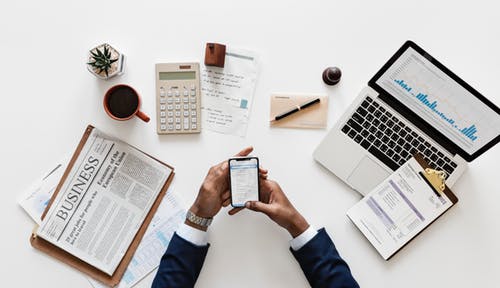 What makes a meeting Effective?
When the meeting starts and ends within the stated time, or when the chairperson leaves satisfied with the way the meeting ran? A meeting with a clear agenda? These and many more questions are valid.
I recently attended a meeting without an agenda. Although the chairperson had a series of thoughts he needed to address during the meeting, such thoughts weren't put into a sequence and shared with meeting participants before the meeting.
Once the meeting started, soon, the room became full of apathy. Participants struggled to make meaningful contributions to conversations. Although the chairperson put forward all he had on his mind, the meeting closed an hour later than planned. I had a quick chat with a few participants after the close of the meeting and they all felt the meeting did not address relevant issues. Meanwhile, I have a deep conviction the chairperson left the meeting relatively satisfied because, for most of the meeting, he did the talking. He was also able to delegate responsibilities and gave a fascinating summary at the end of the meeting. But, was this meeting effective?
At Rhizome, effective meetings are those that have been properly planned, with clear objectives, participants fully energised and all objectives met at the end of the meeting.
These 6 steps will help you plan and conduct effective meetings.
Identify and inform Participants
Never get the wrong people into a meeting room. Most importantly, never leave the right people out of a meeting. Meetings can be for brainstorming, high-level decision making, information dissemination, catchup, etc. Depending on the kind of meeting you intend to conduct, identify the relevant parties you need in attendance and inform them about the meeting.
This first stage is very crucial to impacting the effectiveness of a meeting. Imagine fixing a meeting to introduce a new staff to the rest of the team without inviting the new staff.
Develop meeting objectives
Never forget, meetings are a big investment. When we have meetings of any sort, we invest our most priceless commodity – time. Even if you just feel like seeing people's faces, state it as your objective.
As a key stakeholder or the chairperson of a meeting, you should be able to outline a few objectives (or one) for any meeting. This helps to create a clear picture of what the meeting should achieve at the end. From a result measurement perspective, outlining the objective of a meeting(s) provides a means of ascertaining if the meeting was effective or not, by simply checking if the said objective(s) have been met.
Build and Distribute Agenda
This is quite common and means a lot for the effectiveness of any meeting.
An agenda defines the activities to happen in a meeting and their sequence. These activities, when properly ordered, will help the meeting achieves its set objectives.