December 1, 2021
Posted by:

Toju Omagbemi

Categories:

Leadership, Work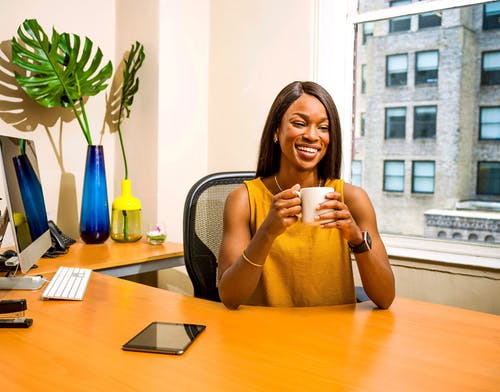 Self-awareness seems to have become one of the latest management buzzwords
A good point to start this conversation is to remind employers that when they lose a talent, another employer (maybe a competitor) most likely gains.
As the workplace keeps experiencing unprecedented shifts, employees are finding ways to cope with high-level uncertainties. One of which is to ensure they stay relevant and in-job. The search usually hovers around finding a job that provides growth opportunities, equity, fairness, and meaningful reward and recognition for work.
The list of what talents look out for to stay glued to an organisation may be endless and can change from one to another.
For employers, the need to attract and retain the best talents has never been this important. The competition is high and even though talent retention programs may seem expensive, it is more expensive for organisations to find a replacement for a lost talent.
So, what are some of the strategies leaders, managers, and decision-makers can use to retain their top talents? This article shares 4 leadership strategies for talent retention.
Start from Recruitment
Finding a candidate whose interests and needs fit into an organisations culture gives the organisation a head-start against high employee turnover.
The leadership of an organisation must ensure that as a part of their recruitment process, the organisation's culture and goals are captured and mapped against candidates interests, values, beliefs, cultures, and goals to ensure that only candidates who are best fit for the organisation are selected.
A candidate whose interest and needs doesn't fit into an organisations culture and policies is already starting from a disadvantaged position. Although cultivation and grooming may get such a candidate to fit in over a period of time, the risk of the candidate being demotivated due to lack of interest is high.
Provide capacity building and career development path
As the skills pool widens and deepens, so does the desire by employees to acquire such skills. By cultivating a culture of continuous learning, organisations can set up systems to evaluate employee capacity building needs, considering current and future roles, as well as skills needed to stay productive, and implement training based on results from such evaluation.
Internal promotions can also serve as an incentive to retain talents. Once employees can identify clear internal professional and career growth paths, this can greatly motivate employees to work and stay committed to the organisation as they work their way to the peak of their career.
Leaders must clearly outline professional and career growth opportunities consistently.
Provide flexible work options
A flexible work schedule used to be a luxury afforded by a few. After the Covid-19 pandemic stroke, it has now turned into a necessity for success, for organisations around the world.
As the world battles to break completely free from the virus, the conversation has moved to provide work schedules that are a mixture of both in-office and remote work (hybrid workplace). And with the gig economy booming, talents are automatically getting drawn to organisations that provide such flexible work schedules.
Leaders, while considering what truly works for them, need to adopt flexible work schedules that suit the talents they have.
Ensure employees are engaged
Keeping employees engaged has never been so important than in times as these. With high-level uncertainties, employees are consistently asking silent questions that can only be decoded if there is deliberate consistent engagement from leadership.
Now more than ever, leaders need to create room for one-on-one engagements with employees to understand how they are interpreting the new world of work and what challenges they are facing.
It is also important for leaders to keep employees up to date with current organisational changes and direction.
A disengaged employee is a time bomb waiting to explode. A disengaged employee can also have a negative ripple effect on other employees.
Use recognition and reward
Leaders can motivate and inspire employees to work harder and eventually become more committed to an organisation by regularly acknowledging, appreciating, and duly rewarding work done.
Once an employee feels appreciated, such an employee is most likely to become motivated, creating the opportunity for an organisation to keep such an employee.
It is important for leaders to create a reward and recognition system that is consistent and fair.