April 14, 2020
Posted by:

Yomi Olusunle

Category:

Careers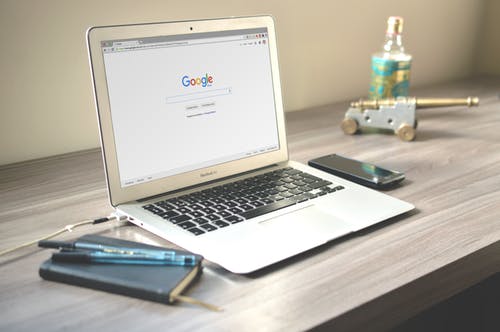 COVID 19 is causing a huge impact on people's lives as well as organisations. Organisations are facing potentially significant economic challenges in which they need to respond rapidly. As such, there may be a spike in job loss and job insecurity. Significant change always causes disruption and it is highly important to stay abreast of changes and create structures for yourself to survive. Below are a few side hustles we think will be very profitable for you if done right;
Online instructor: you can virtually educate students, grade their work and provide feedback on student progress. This is especially important now as a lot of schools have been asked to close and students are back home. Parents/guardians usually need something to keep students engaged or active.
Resume coach: there is a huge gap in the job market now, people are being laid off and looking for new jobs, a few are even looking to transition into other career paths. This is a brilliant time to brush up on your resume creation and editing skills. You can help people write, rewrite, and update their resumes in order to help job seekers land a job.
Virtual personal trainer: With the recent lockdown in Nigeria, there is an increased case of thrombosis reported. Several people now see the need to exercise and move around and regular gym-goers are now forced to exercise from home in order to stay fit. There are a huge number of people looking for alternative work out opportunities, this is the perfect time to specialise in-home workouts and create a niche for yourself in the personal health space. You can do this by creating home workout videos, blogs, and creating courses.  I recently signed up for a virtual yoga class and the experience has been very good as the teacher is watching all yogis and correcting our postures. I can also see other yogis on their mat, and I don't have the luxury of getting tired and stopping as I often do when I connect to Youtube for yoga.
Cooking Channel: if the culinary arts are your forte, now is an excellent time for you to shine. Restaurant visits have dropped drastically as restaurants require customer-provider interactions. Some people have to cook from home for the first time in their lives and as such, there is a rise in online searches for how to make certain meals. You don't have to even have an online channel; you can have recipe blog posts and increase cooking/baking content. This will lead to a rise in traffic to your blog or social media page and can be very profitable if properly done.
Create/Sell Online Courses: as people are made to work from home, their boredom levels are rising, some people want to develop their hobbies in alternative sectors while others are looking to develop their skill set in this period. This is an amazing time to use sites like-Coursera, udemy, udacity, skillshare, etc to create/teach courses in various fields.
Become a Virtual Assistant: since you have good organisational and communication skills, why not turn them into money? You can start by reaching out to your network and asking for referrals to see if anyone might need help with answering emails, sending invoices, scheduling appointments, organising documents etc.
Creating Opportunities for Yourself now is the time to put your creative muscles to test, even in the midst of a pandemic, some opportunities have been opened. Look around your environment for gaps you can fill. A friend mentioned to me that she now goes out to do groceries and light shopping for people in her neighborhood in exchange for a fee (personal shopper), I used her services as I didn't want to leave my house. What do people around you need? How can you bridge the gap?
These are very uncertain times, but it is important to turn our lemons into lemonade by being resourceful and doing what we can to survive in this period. There is no shame in going through a downtime. Remember to stay hydrated, wash your hands, take your vitamins, and practice social distancing!
Yomi Olusunle
Brands and Digital Innovation